Volgograd ***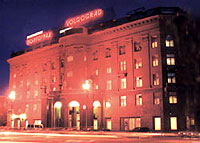 From numbers and halls of hotel the fine kind on area Pominoveniya, Avenue of Heroes opens.
To services of visitors of 202 numbers. The hotel has comfortable 1,2, three-local numbers of the first class and a class "lux".
In numbers there are absolutely everything to make comfortable residing and a life of visitors: the phone, the TV (satellite TV), a refrigerator.
The skilled qualified personnel in the majority the owns in sufficient volume English and German languages. To services of visitors restaurant, cafe, bars, aircash department, shops, mail, hairdresser's, a bath - sauna, billiard, a massage study, motor transport. For business of meetings to services of visitors a conference - hall on 25 places.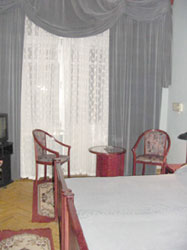 Hotel Volgograd, situated in the downtown Center Square, has itself, become a landmark of this historic city. The majestic center staircase, climbing upward from the lobby, makes one contemplate the famous people who have journeyed up its stairs in years gone by. As a matter of fact, the lobby boasts a "wall of honor", photos of the numerous famous Russians, and others, who have stayed in this hotel over the years.

Upon entry to your room, you will find complementary bottled water, tea, coffee, and assorted snacks atop your refrigerator/mini-bar. The rooms are nicely furnished, including large comfortable beds, satellite TV, and private baths.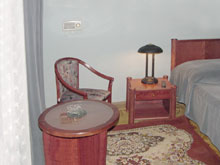 The hotel itself offers many amenities including the live piano and violin recitals, performed for two hours each evening at the third floor sitting area. You will also find an exchange office, massage parlor, sauna, small pool, and casino. The hotel offers regular and express laundry service.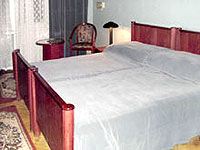 The Volgograd has two bars/cafes, located on the 1st and 3rd floors that are open 24 hours. It also boasts the largest restaurant/ballroom in Volgograd. There is where you will enjoy a very nice breakfast buffet each morning.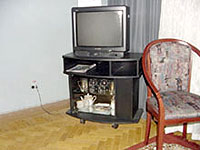 You will find many other cafes and restaurants within easy walking distance to the hotel, the "embankment' is only a short 5 minute walk.

The hotel Volgograd will truly add to you enjoyment of this beautiful and historical city.
Address: 12. street Mira
The rooms in hotels are from $55 per night
100 Top Ukraine Women Sites


Contact Us



THIS PROGRAM IS THE SOLE PROPERTY OF 100 TOP UKRAINE WOMEN SITES AND MAY NOT BE COPIED IN ANY WAY OR FORM WITHOUT EXPRESS PERMISSION FROM 100 TOP UKRAINE WOMEN SITES.

© COPYRIGHT 1996-2023 - ALL RIGHTS RESERVED.