Tourist ***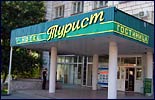 Description Hotel 80 rooms. The 3 stars hotel "Tourist" is located in the very heart of Perm. It takes you just several minutes to reach main streets and avenues, or to enjoy a splendid view of the Kama.
On another side of the street against the hotel there are the Perm Regional Museum and the Perm Art Gallery, that is well-know by its unique collection of wooden sculptures. The hotel "Tourist" proposes 80 rooms of different categories, arranged for up to 106 persons.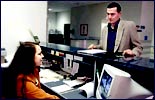 In every room there are an individual interior, a TV set, a refrigerator, in semi-suite and suite rooms there are air conditioners and minibars.

Rooms: Single,Double, Semi-suite,Suite.
Conveniences: Shower,WC.
Interior: Minibar
Facilities & Services: Parking, Hair Dresser, Laundry, omestic equipment
Refrigerator: Air Conditioning, TV/Movies.
Security & Communications: Phone, Internet access.
Restaurants & Lounges: Bar, Restaurant
100 Top Ukraine Women Sites


Contact Us



THIS PROGRAM IS THE SOLE PROPERTY OF 100 TOP UKRAINE WOMEN SITES AND MAY NOT BE COPIED IN ANY WAY OR FORM WITHOUT EXPRESS PERMISSION FROM 100 TOP UKRAINE WOMEN SITES.

© COPYRIGHT 1996-2023 - ALL RIGHTS RESERVED.