HOTEL "John Hughes"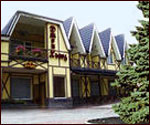 Hotel 11 roomsHotel is a professional service and a hospitable atmosphere. The comfort, a cosiness, modern telecommunications safety for visitors - in hotel are created all conditions appropriate to concept "VIP-hotel". That included the breakfast, two different dishes.
All rooms are supplied with mini-bar (a refrigirator),telephone, air-conditioning , satellite TV.There is a parking near the hotel.At your service are porterage , laundry , ironing , dry-cleaning , 24-hour room service.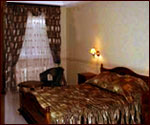 The hotel is located in the centre of Donetsk in five minutes of walking from the central area, Donetsk drama theatre, in 3 kms from exhibition centre "Expodonbass".
The restaurant of the hotel is at your disposal . It serves European food.
The banquette hall can be used as a meeting room , where conferences and business negotiations can take place.

Address: 157 Chelyuskintsev Str.,
Donetsk

[ List of Cities ] [ Info about Donetsk ] [ Hotels in Donetsk ]

100 Top Ukraine Women Sites


Contact Us



THIS PROGRAM IS THE SOLE PROPERTY OF 100 TOP UKRAINE WOMEN SITES AND MAY NOT BE COPIED IN ANY WAY OR FORM WITHOUT EXPRESS PERMISSION FROM 100 TOP UKRAINE WOMEN SITES.

© COPYRIGHT 1996-2023 - ALL RIGHTS RESERVED.